Hey guys - With my other project nearing completion, I have been thinking about other things. I somewhat recently purchased a bb gun. One of those Umarex P.08 Lugers. I don't really need a BB gun, but after looking at these things on-line, I was pretty impressed at the apparent quality and detail and it looked pretty cool to check-out.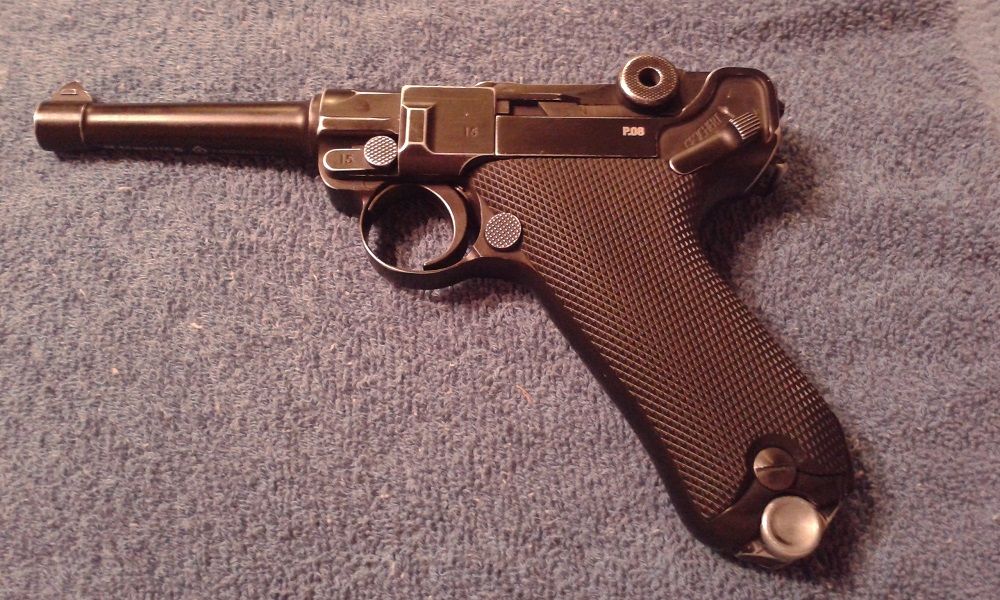 And it really is nicely made. It's die-cast and painted, but clean crisp on the details. It weighs a pretty substantial amount too. You can go look around on the internet for reviews, but I'll sum up my impression of the quality by just saying I only dislike the cheap feeling plastic grip panels. Another cool thing about it is they have preserved the over-all design of the original weapon as much as possible. It field strips just like the real deal...
Actually, inside the only two really big differences are how the 1) the sear movement is extended to the rear of the receiver where it releases 2) a hammer instead of a striker like on the real weapon.
Below all of the essentials are pulled-out. The barrel, toggle assembly with bolt, and recoil spring.
So any way, I was looking at this thing and thinking that it just might be possible to covert it to .22LR. One would have to replace the barrel, fabricate a bolt, beef up the toggle spring, fab an ejector and extractor.
The bolt has a large piece of plastic/aluminum, cylindrical inshape that can be removed from the metal body. A steel bolt could be fabricated and pressed into the bolt housing.
The little hammer that this model uses could be used to transfer punch to the firing pin.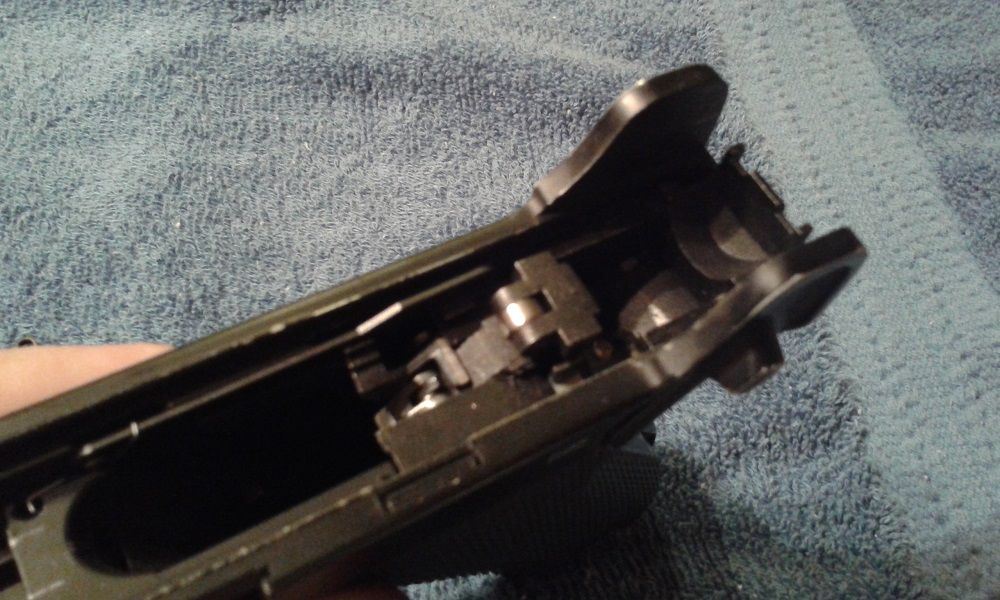 Lastly, the rear end of this thing has a large cast piece that is pretty beefy that would help protect the rear end from recoil blows. - Probably enough space in their for a little buffer pad as well.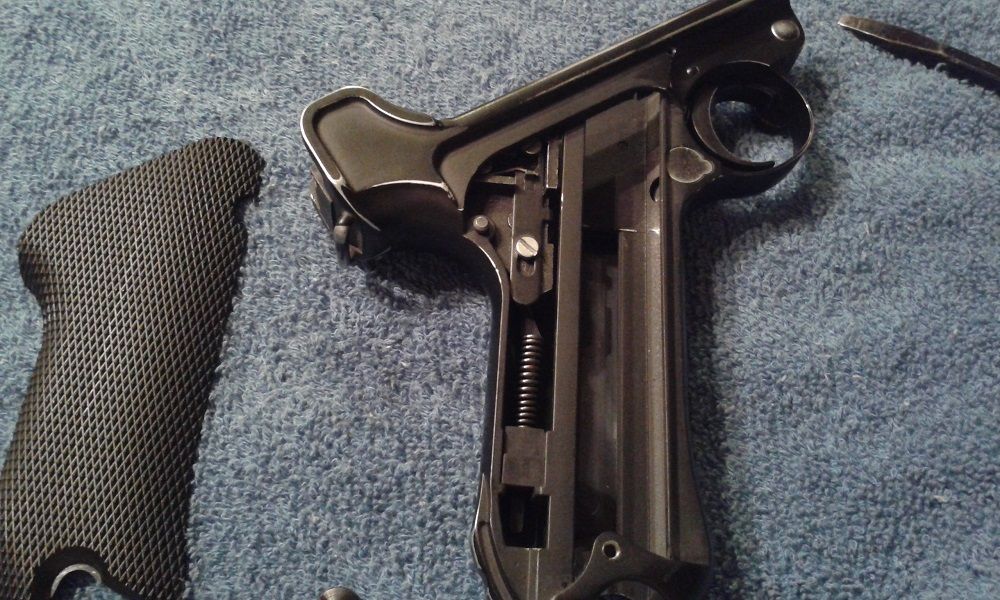 So, there t is. I know some of you may just be shaking your head "Another A-Clown wanting to make a "real" gun from a BB gun..." or something like that and I don't blame you. I started looking for similar projects and came across a lot of guys (mostly really young guys) with similar ambitions, but not a clue what they were doing. I'm no gunsmith by any means, but I think if this model had a "real" barrel, steel bolt, and was fortified (I don't think this beefy model needs much), well, I think it would work and would be a damn good little plinker.
So.... Whatcha Think?