Cool barrel. I could get three pistols out of that.
The Jaco mini has some tough parts to file out with its radiused parts of the hammer and breech block. I'm slowly working on mine.
I'm getting very close to assembling my version of Child's Camper Pistol in 22LR.
For its barrel I used a seamless drawn over mandrel piece of tubling and then sliver soldered in a barrel liner and the lug.
The first shot shows the chamber area still full of filings: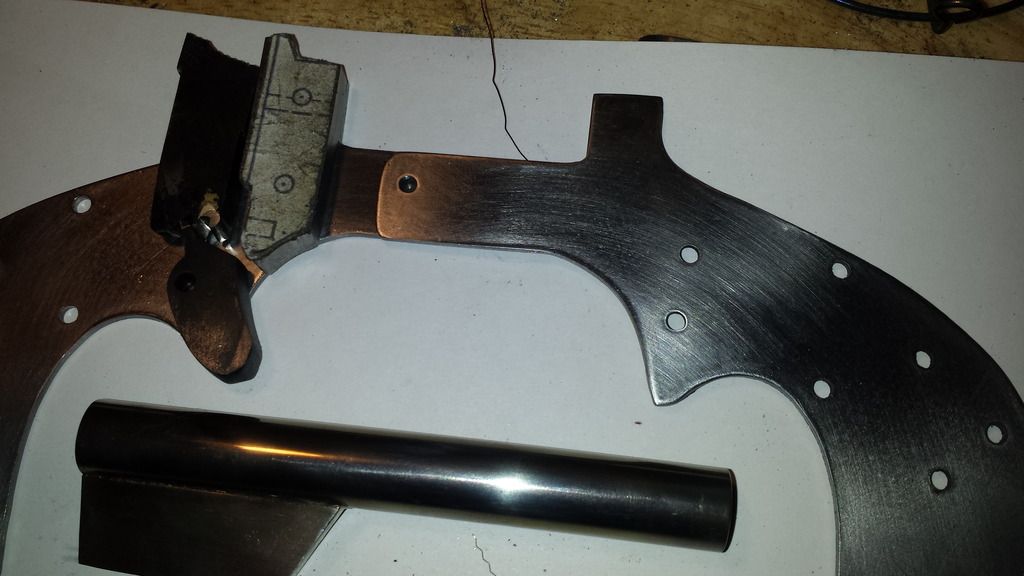 Hard silver brazing is extremely tough and durable. The silver flows better than bronze and is capable of wicking into very close tolerances.
Its not difficult to do. I use Mapp gas and a good bernzomatic torch with a few bricks to trapp and reflect heat evenly. I also use high silver brazing rods, up to 56%.
The barrel liner was easy too. I drilled it the tubing out with my $60 cheapo drill press just a bit larger than the liner and slipped the liner right in.